The Round Button Laser Projection Keyboard features an English QWERTY layout with a calculated round key design. The round buttons on this keyboard are strategically spaced, eliminating the chances of hitting the wrong key. Say goodbye to frustrating mistypes and enjoy smoother and more precise typing.
Compatibility is key when it comes to technology, and this projection keyboard has you covered. With Bluetooth 3.0 and a USB Type C port, it seamlessly connects to a wide range of devices. Whether you're using Windows, iOS, Android, Mac OS, or even Windows Phone, this keyboard can easily pair with your iPhone, iPad, smartphone, laptop, or tablet. Additionally, it comes with a convenient mouse function, allowing you to switch between keyboard and mouse modes effortlessly.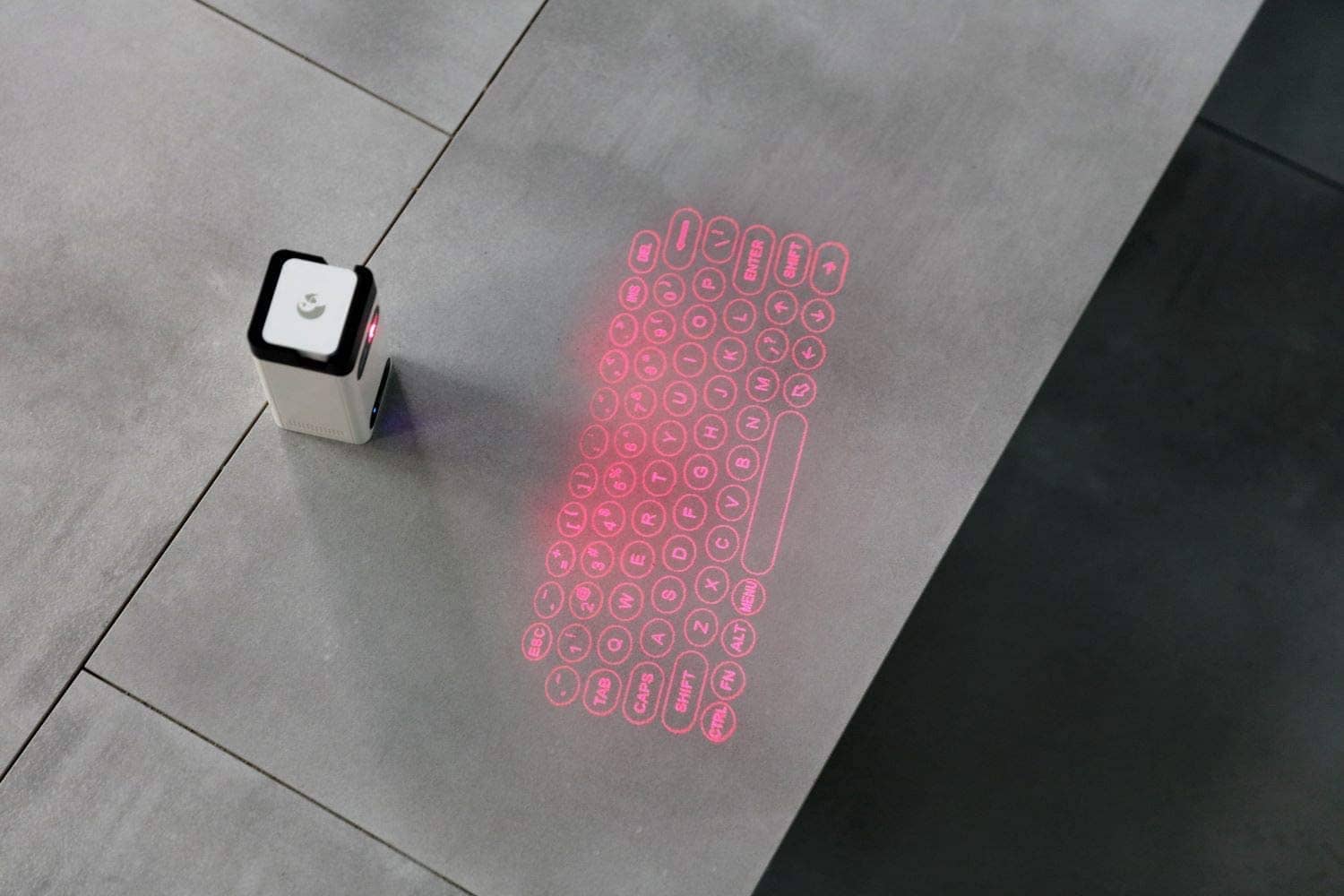 What's cool is that the laser keyboard also doubles as a power bank. Equipped with a high-quality rechargeable lithium-ion battery cell of 2500mAh, it can charge your phones and other devices through its USB port. No more worrying about running out of battery power while on the go.
Personalize your typing experience with adjustable sound feedback. The keyboard offers five sound levels that remain adjusted even when the device is turned off and on. To increase or decrease the sound level, simply hold the "FN" key and tap the corresponding arrow key. Moreover, the projection brightness is customizable to suit your preferences. With four brightness levels, you can easily adjust the brightness to your liking. Hold the "FN" key and tap the "UP" arrow key to increase the brightness or the "DOWN" arrow key to decrease brightness.