Experience the warmth and coziness of a real fire without the hassle and mess with this portable fire pit. Say goodbye to complicated set-up and welcome instant relaxation with this ready-to-use fire pit straight out of the box. Simply light it up and watch as the flames dance and flicker, creating a warm and inviting atmosphere for you and your loved ones.
One of the key features that customers love about Colsen fire pits is their portability. Whether you're hosting a backyard barbecue, going on a camping trip, or trying to create a cozy atmosphere in a small apartment balcony or a spacious backyard, the Colsen fire pit is perfect for both indoor and outdoor use. Its easy-to-use design and portable size allow you to take the warmth and comfort of a real fire with you wherever you go.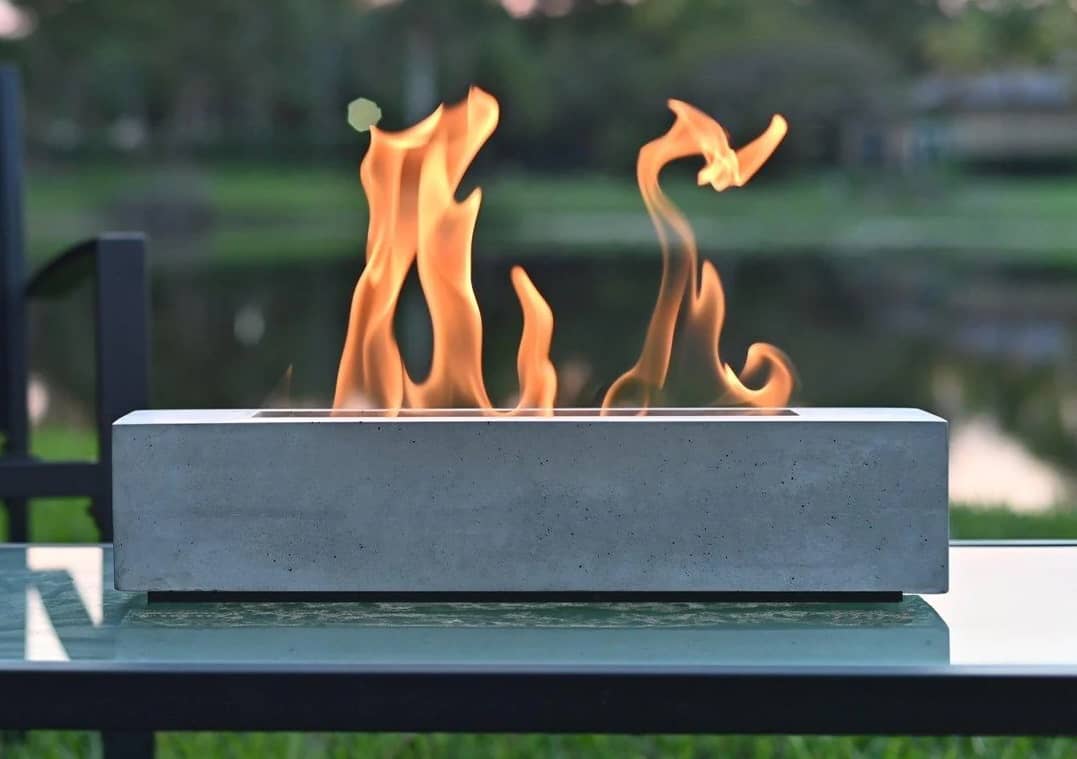 Crafted with tabletops in mind, this sleek and stylish piece is fueled by smokeless and odorless rubbing alcohol. It's easy to light and extinguish, providing you with instant ambiance without the hassle.
The Colsen fire pit also makes an ideal gift for various occasions. Whether it's an anniversary, bachelorette party, Valentine's Day, engagement, Christmas, or any other special event, this fire pit is a fantastic choice. It adds a touch of modernity and warmth to any environment, making it a thoughtful and unique gift for your friends, family members, coworkers, or loved ones.